OMMRTGS010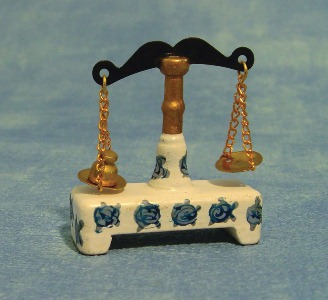 A set of old style chemist scales in blue & white with brass coloured chains and bowls. The scales come with 2 tiny weights which can be placed...
OMMRTWSTFH009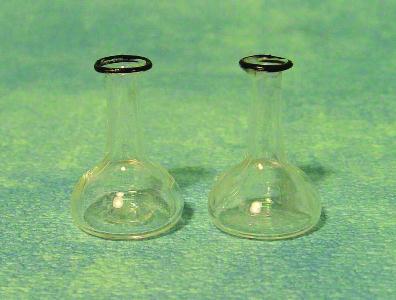 Clear glass flask Ideal for potion making.
OMMRTBSGJ004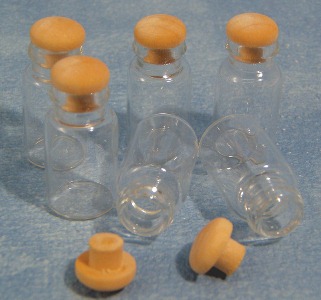 Medium glass jar wit wooden stopper. One supplied.
OMMRTBSGJ005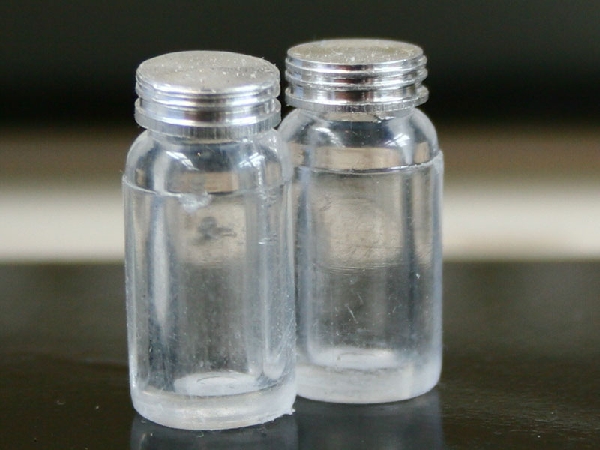 Medium jar with screw on lid. This item is not glass One supplied. 21mm x 10mm approx
OMMRTBSGJ007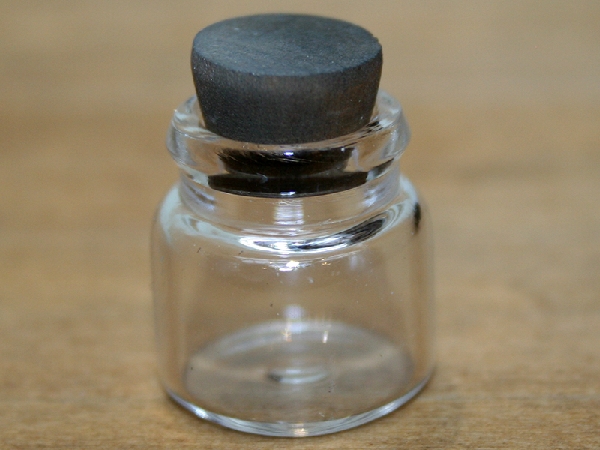 Large glass jar with stopper. One supplied 25mm X 12mm size excludes stopper height.
OMMRTBSGJ003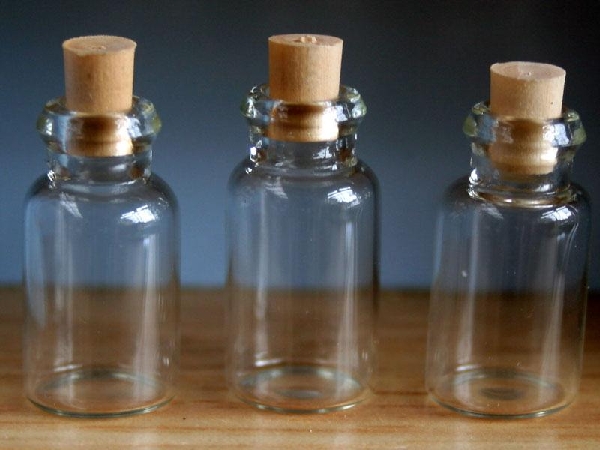 Medium glass jar with stopper. stopper colour may vary 25mm x 10mm x 10mm approx one supplied
OMMRTBSGJ008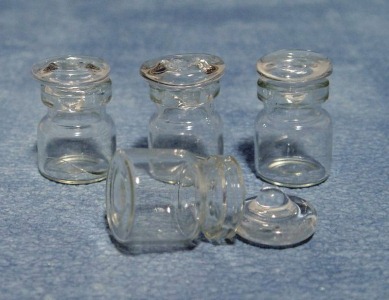 Small jar with glass lid. One supplied 18mm x 12mm approx
OMMRTBSGJ006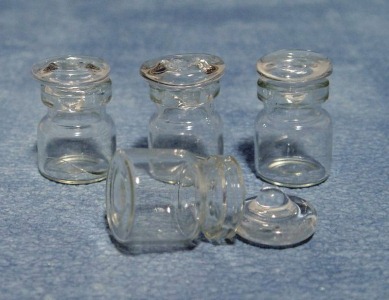 Small jar with glass lid. One supplied 15mm x 10mm approx