OMMRHSDK001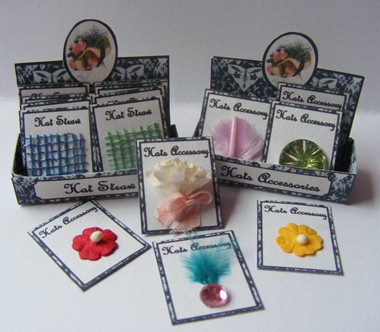 Make a set of 2 counter display boxes for your miniature hat shop. Also ideal for craft shops or haberdashery shops. Designed by Odins Miniatures.
OMMRHSDK005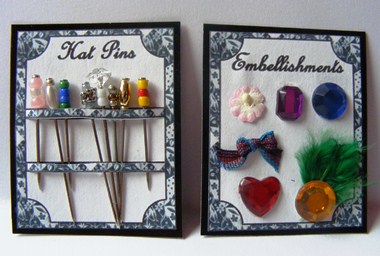 Make a set of 2 display cards for your miniature hat shop. With this kit you make 8 hat pins and a card of mixed embellishments. Also ideal for craft...
OMMRHSDK002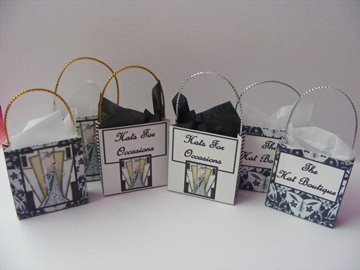 Make a set of 6 matching carrier bags for your miniature hat boutique. Each bag has a metallic handle and is lined with black or white tissue....
OMMRSDK010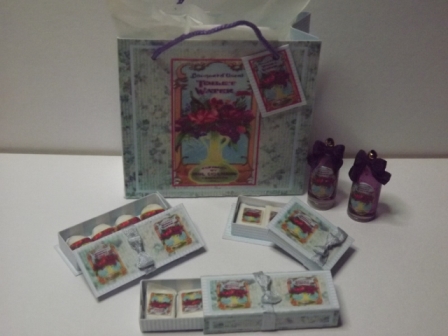 A carrier bag filled with 3 opening boxes of soaps and 2 toiletry bottles. With this kit yo will make a carrier bag, 2 toiletry bottles with lids and...
OMMRTHSDSK001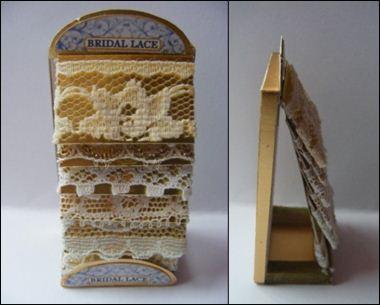 Make a self standing Bridal Lace display stand. The stand has 6 individual lace covered boards that overlap each other. The stand is made from wood,...
... more info
OMMRWK001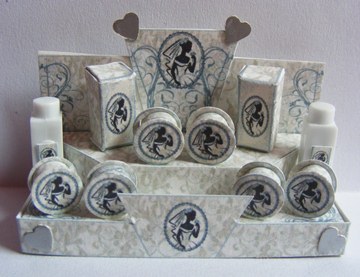 Make a toiletry display for your miniature wedding boutique. The display comes with 6 boxes, 6 round boxes, 2 bottle and labels enabling you to make...
OMMRVTK013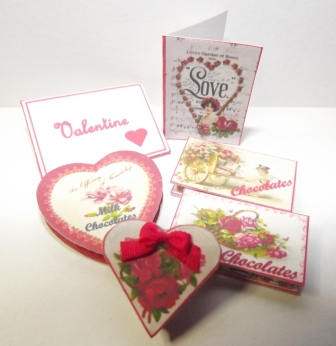 Make 4 boxes of non-opening valentine chocolate boxes complete with valentine card and envelope. Designed by Odins Miniatures.
OMMRVTK006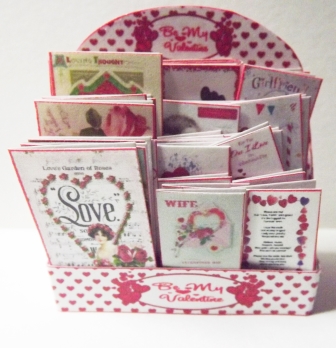 Make a Valentines card counter top display stand filled with 9 large cards and 16 small cards. All cards come complete with envelopes and are...
OMMRSDK015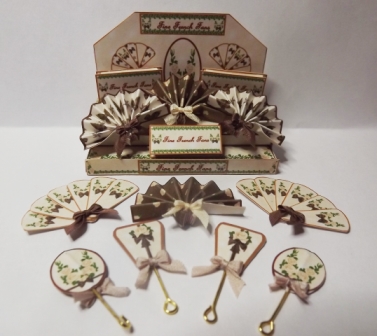 Make this 3 tiered stand full of different shaped fans and fan boxes. Designed in cream with perfectly matched brown &...