OMMRCAC002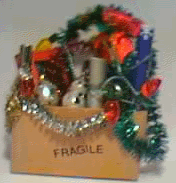 A hand made box with fragile on the front, filled with hand made christmas goodies. contents vary depending on stock. typical content includes...
OMMRCAC093
A box of red Christmas tree baubles.
OMMRCAC031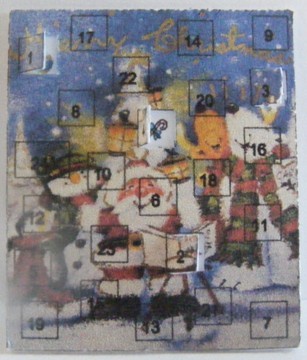 An advent calendar with santa, snowmen and reindeer carol singing and Merry Christmas across the top. There are open windows on the calendar....
OMMRCAC030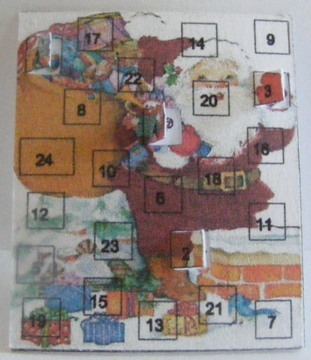 An advent calendar with santa and a sack of toys on the front. There are open windows on the calender. Designed by Odins Miniatures.
OMMRCAC129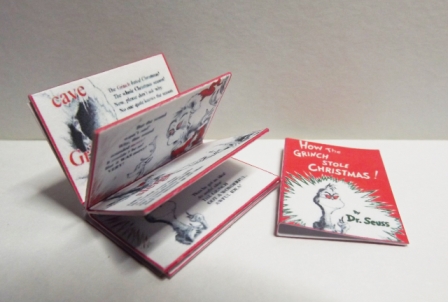 A child's Christmas book with printed pages. Ideal for any Christmas setting.
OMMRCAC020

Hand made Christmas floral gift in silver, white and red. The pot is covered in silver and has a red hand made gift bow. Hand-Made by Odins...
OMMRTLST001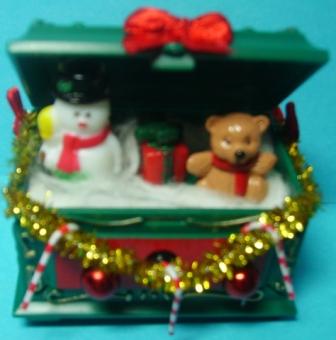 A Musical christmas trunk with festive characters on a bed of snow. The outer is decorated with tinsel, candy canes and hand made baubles. Plays 18...
OMFW012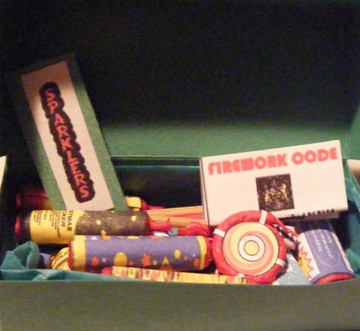 A large box of festive themed fireworks. Each individual firework has its own label and all firework can be removed from the box. Includes sparklers...
OMMRCAC010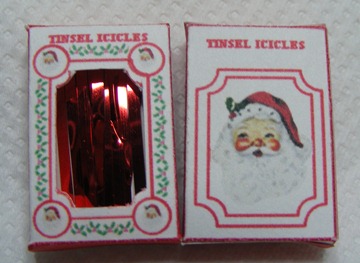 A printed box containing christmas tree tinsel icicles. Ideal for Christmas shop scenes. Box does not open. AVAILABLE IN DIFFERENT COLOURS: Red...